Dear friend,
I took my mom out on a few adventures to celebrate her birthday this past week and I wanted to share some of those precious moments with you.
1. 📸 Mama Lam's Birthday Photo Dump
First, we went to the Woolly Egg Ranch where my mom finally got the chance to feed her favorite animals in person!!! 🦙
Look at how adorable these alpacas are 😍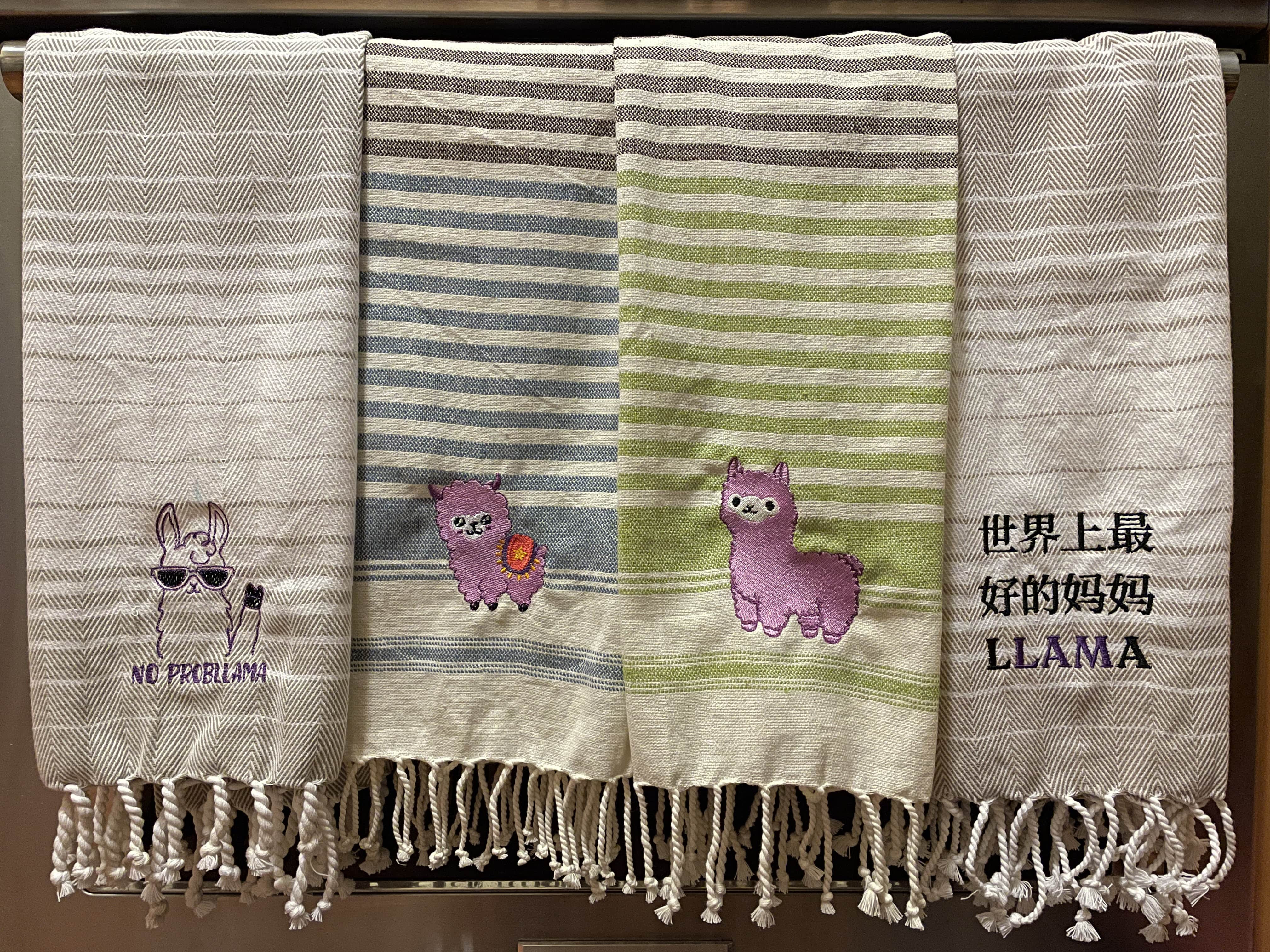 My partner and I spent hours making these custom embroidered kitchen towels. My mom was in tears holding each one to her face and kissing them.
The biggest shout-out to Tong-Tong for patiently teaching me how to use an embroidery machine on top of making about a dozen other thoughtful gifts for my mom.
The Chinese characters on the right-most towel say:
"The world's best mama llama"
是姐上最好的妈妈 LLAMA
Shì jiě shàng zuì hǎo de māmā llama
I love my mom so much. ❤️
We went to Gary Danko in SF for her delicious bday dinner.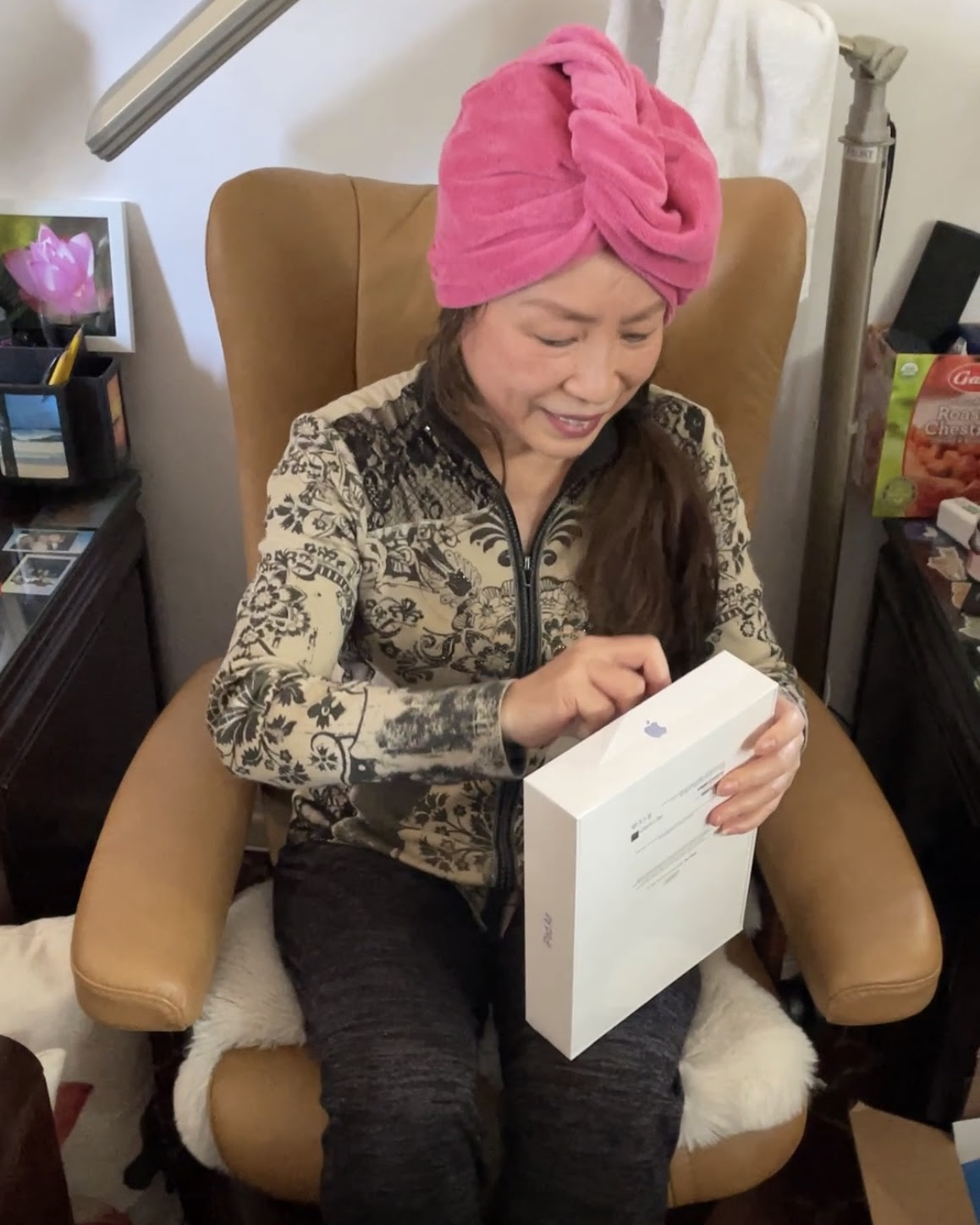 Lastly, her eyes have been suffering from the tiny screen on her phone, so I got her an iPad! She's been so happy using it these past few days.
One feature we're blown away with is the Apple Pencil. She can now handwrite Chinese characters to write her weekly stories!!
2. 💬 Question of the Week (in 7 languages)
English:
If you won a million dollars, what would you do with the money?
Simplified Chinese:
如果你赢了一百万,你会用这些钱做什么?
Rúguǒ nǐ yíng le yìbǎi wàn, nǐ huì yòng zhèxiē qián zuò shénme?
Traditional Chinese:
如果你贏了一百萬,你會用這些錢做什麼?
Rúguǒ nǐ yíng le yìbǎi wàn, nǐ huì yòng zhèxiē qián zuò shénme?
Vietnamese:
Nếu ____ thắng một triệu đô-la, ____ sẽ làm gì với số tiền đó?
Spanish:
Si ganara un millón de dólares, ¿qué haría con el dinero? (Formal)
Si ganaras un millón de dólares, ¿qué harías con el dinero? (Informal)
Korean:
백만 달러가 있다면 그 돈으로 뭘 하고 싶으세요?
baengman dalleoga itdamyeon geu doneuro mwol hago sipeuseyo?
Filipino/Tagalog:
Kung nanalo kayo ng isang milyon, ano po ang gagawin ninyo sa pera?
Thank you so much for celebrating with us. ❤️
With love,
Joseph
---